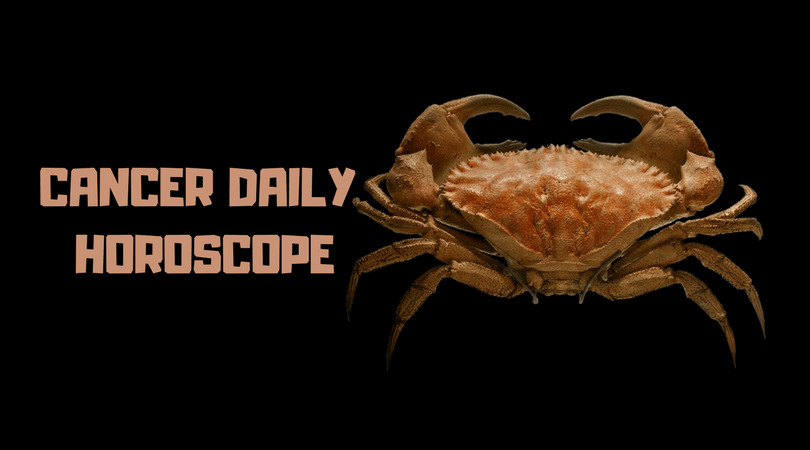 Mars begins its transit of your intimacy and sharing sector today, dear Cancer, and will continue this transit until August 12th.
This can be a time of intensity within yourself or in a close relationship. A lot is going on behind the scenes now as Mars stirs up hidden or more profound desires.
You tend to write your own rules during this transit, and you are more aware of your own instincts and impulses.
Sometimes this transit correlates with disputes over money and complications are possible from later June forward when Mars turns retrograde in this sector of your solar chart.
You may need to take the lead or to take action in connection with shared finances, loans, or debts.
However, it's important not to rush a financial or intimate matter, as you're inclined to do right now.
If you need the courage to handle issues on these lines, then you certainly have it in the coming weeks.
Today, the Moon's stay in your privacy sector is another cue that some introspection will do you some good. Even so, it's a fine time to make some kind and pleasant contact with others, as long as it's neither too much nor too demanding!
A bold and innovative approach to a group project may not be the final answer, but it will certainly grab everyone's attention today.
Ironically, you might believe others are being inconsistent in their reactions. Unfortunately, you can make matters even worse by jumping into the turmoil without any forethought.
Wait until you gain clarity about the current confusion and intervene only once you have a strategy to help return things to normal.
There is a chance that there is no wind in your sails today and that you're more than happy to embrace it.
There is a very real chance that there are Cancereans out there that haven't had a proper day off in months, with even the weekends full with family or other obligations.
Yet that pressure to keep pushing yourself is gone, just as the Moon and Venus meet up in a nostalgic and reflective part of your chart. There is a valuable chance for some navel gazing today.
President Dwight Eisenhower said, "In preparing for battle I have always found that plans are useless, but planning is indispensable."
Lucky Numbers: 1, 13, 20, 39, 46, 47
Daily Compatibility: Taurus
Creativity: Good
Love: Good
Business: Good