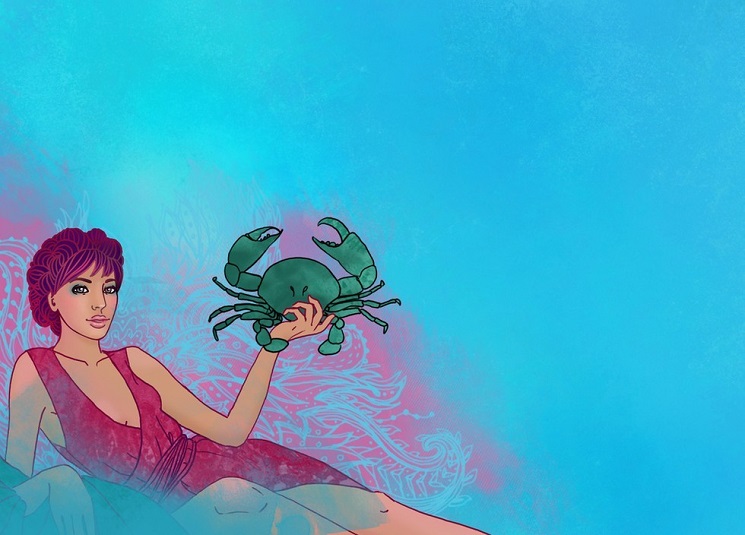 The Moon spends the day in your social sector, Cancer, and you seek out the company of like-minded people or pressure-free environments now. This is a time for thinking outside the box, exploring different options, and considering new ways of getting things done.
However, the Sun and Mercury are in a play-it-safe, comfortable area of your solar chart, so finding a compromise makes the most sense now, or else you'll end up feeling divided or in limbo.
As the day advances, there can be a stronger focus on practical matters, although you may resist this! Look for ways to improve your daily life and routines, work, and projects.
You are looking at your life through a very sensible filter today. You want to make plans, but are hesitant to push the envelope now that the practical Taurus Moon is visiting your 11th House of Long-Term Goals.
You're aware of the widening gulf between your visions and reality. Oddly enough, this apparently unbridgeable gap gives you permission to go anywhere in your fantasies because you believe them to be unreachable.
Much to your surprise, your daydreams create metaphysical scaffolding upon which you can build an amazing future you want to live in.
You have reached a stunning weekend across the income, work and career fronts, with a chance to regroup and soak in the influences of the last few days.
Whatever a Full Moon on the career front triggered two days ago, has now taken on a life of its own. There is only one problem and that is a need for work/life balance.
For as Jupiter spends his last weekend in your home and family sector, he has the Sun and Mercury backing him up. You just can't get away from a need for balance between your home and professional lives.
Lucky Numbers
9, 10, 12, 23, 31, 42
Daily Compatibility
Pisces