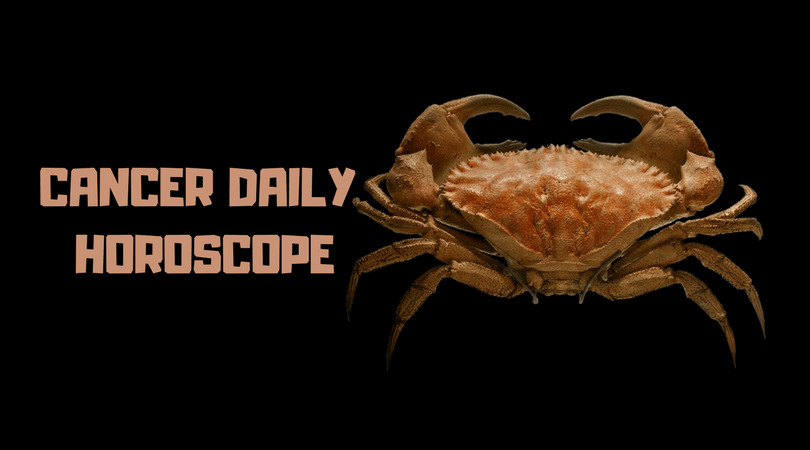 The Moon moves into your home and family sector, dear Cancer, and connect well with the Sun and Mars in the sectors of your solar chart that similarly rule your need to nest, take a break, and connect with your inner world.
You're in great shape for activities that help you heal, rest, and replenish yourself today. A Jupiter-Neptune trine occurring now first formed in December and will stick around until August.
It's a particularly favorable transit for romance, children, creativity, publishing, travel, and self-expression. This is a time for using your imagination to your benefit instead of allowing it to stand in the way of happiness and success.
Matters of the heart can be inspiring. There can be beautiful connections made through travel or educational endeavors or shared adventures.
This is a time for opening your mind or spirit to new experiences. Trips or studies can be especially rewarding for you. Your creative works might inspire others.
Your thoughts are doing somersaults today but most of your mental gymnastics are aimed at restoring balance on the home front.
You might try to put the pieces back together after misinterpreting someone's actions. Whether the breakdown in communication is at home or at work, resolution requires your commitment to sit down with those involved and hammer out a compromise.
Finding reasons to divide groups is easy. Finding common ground is more difficult, but it's a significant step toward your stability and happiness.
You are no stranger to work/life balance issues or the pushback that the Moon gets from the professional gods when it returns to your home and family sector each month.
Yet while there are likely to be some work/life balance reminders today, the pushback is barely detectable.
As an alignment between playful and adventurous forces peaks, you may finally have a chance to achieve a balance between work and play.
Rumi wrote, "Love is the bridge between you and everything."
Lucky Numbers: 3, 20, 25, 26, 35, 39
Daily Compatibility: Scorpio
Creativity: Good
Love: Good
Business: Good