Your heat index is rising, Cancer, frosty outdoor temps be damned! This Monday, February 4, the new moon in Aquarius starts a fire in your smoldering and seductive eighth house, revving up your erotic mojo.
Who says you have to be knitting in bed or cooking hearty stews during hibernation-slash-Hygge season? Your abode could take on new life as a "love den" in the days ahead—with someone new or that old reliable who's been around for years.
Certain relationships could intensify this week, which can set off a few of your sensitive sign's alarm bells. Try to breathe through it and not overreact.
While you don't want to ignore your intuition, some of this heart-racing energy may simply be the Cancerian fear that tends to arise when people get in close proximity to your protective shell.
It's okay to take a step back, but don't scurry away from the good ones! If you pace it, you may cement a bona fide bond by the corresponding full moon on August 15.
These moonbeams will also pave the way for impressive moneymaking opportunities. And with the prosperity-boosting Year of the Earth Pig launching on the 5th, you'll have some extra "spirit animal" magic on your side.
Start that side hustle and you could see some big rewards over the next six months. Coupled Cancers may co-invest in savvy ways. Maybe it's time to price out real estate in an emerging neighborhood or to write up a business plan that paves the way to mutual financial freedom.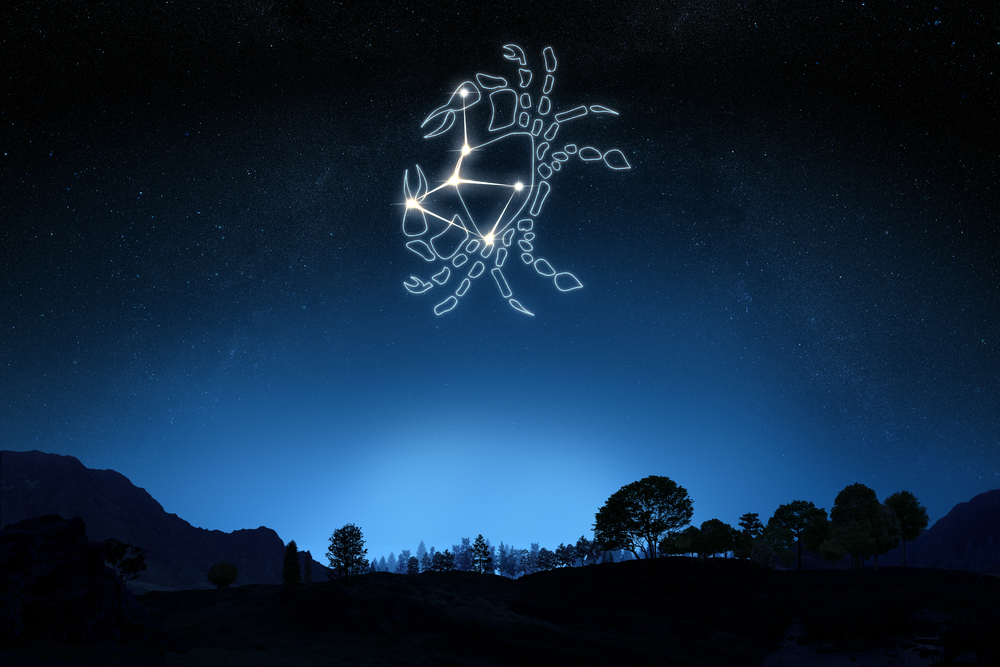 On Sunday, February 10, quicksilver Mercury circumnavigates into Pisces and your ninth house of travel and global escapades until April 17—which is an extra-long jaunt due to the messenger planet's retrograde from March 5 to March 28.
During this time, say "yes-please" to adventurous journeys, by plane, train or cross-country skis. There's a big, wide world out there, and your inner Magellan is craving some fresh inspiration, which could take you anywhere from ancient ruins to a seaside metropolis with amazing surf to nature trails near your own neck of the woods.
Yes, Cancer, you should mind the Mercury retrograde clause if these journeys are scheduled during the backspin, from March 5 to 28. Triple-confirm your reservations and, while away, don't "just take a chance" on sketchy street food or accommodations simply because it's insanely cheap.
If you're going to wander off-path, have a verified local guide be your Sherpa. But don't let retrograde PTSD prevent you from casting a wide net!
During this ten-week cycle, a change of scenery can provide the double bonus of recharging your creative batteries and pulling you out of any emotional ruts you might be stuck in.
Mercury in your ninth house is like an intellectual sponge, making you thirsty for fresh data and vistas. No matter your GPS coordinates, drink in lectures, "playshops" and other thought-provoking activities that will sate you.
Enrolling in a fascinating continuing ed course may keep your mood high during Hygge season. Multi-culti mingling brings a refreshing wave of energy to your social life, and a flirtatious or creative spark might even lead to a sexy mashup. How do you say "text me, babe" in Swedish, Spanish or Swahili?