You can only kid yourself for so long, Cancer. If something is no longer "you," your heart just won't be in it.
This Tuesday, October 2, as the quarter moon lands in your sign, you may realize that it's time to make some changes. While you don't have to bail completely, your role in the situation may need to shift.
What would happen if you stepped back a bit and let someone else be in charge? Or, conversely, would you find the endeavor fulfilling if you had more skin in the game?
Perhaps stepping into a more prominent role is what will make it worth your time. Of course, if you know deep down that it's time to move on, begin the graceful exit dance and clear the space for something that fits the Crab you've become.
Starting Friday, Cupid's arrows could lead you back through a time warp as amorous Venus turns retrograde until November 16. This backspin begins in Scorpio and your passionate fifth house, then, on October 31, dips back into Libra and your sensitive and domestic fourth. For the rest of the month, Cancer, you must guard against the urge to play Dial-An-Ex.
Sure the sex was amazing, and you haven't found anyone who could make you feel THAT way since. But maybe you've been looking for love in all the wrong places—or not looking at all because you didn't want to feel that heartache again.
It's hard for your guarded sign to bounce back after disappointments, and if you're still nursing a wound, use the next six weeks to process the pain and fully heal. You could be back on the dating scene (and crushing it!) by the holiday season.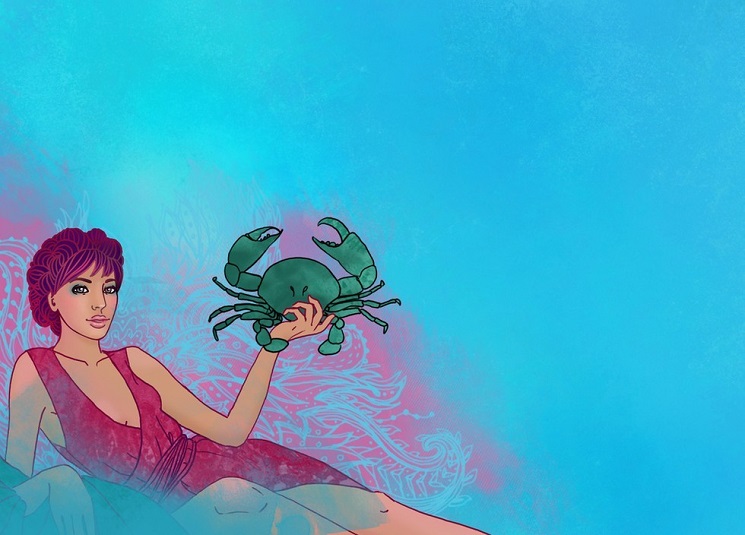 While Venus is reversing through Scorpio, dabble with dressing in sexier ways—tastefully, of course. Splurge a little on pampering: that weekly blowout and massage, the monthly facial…when you treat yourself like a million bucks, your confidence soars.
When it comes to more dramatic style shifts, like hair chops and tattoos, hold off and put it on a Pinterest board until beauty queen Venus is back to her senses on November 16.
Attached Crabs may find themselves revisiting old drama or even being lured into an outside attraction. Even if nothing physical is happening, be honest with yourself: Are you sharing more personal intel and sexual fantasies with your super-sexy work BFF than you are with your partner?
Maybe it seems easier to open up to them because you don't share a history—but they don't call it an emotional affair for nothing. This false intimacy can be exhilarating at first (baring souls with no strings attached, woohoo!).
But it's like filling up on low-grade fuel. Instead, take the Venus retrograde challenge and plunge in deeper with your S.O. Have the awkward-but-honest conversations and figure out where your relationship started to dull. Did you get scared and stop being vulnerable?
Give too much parental or caretaking energy to your partner, or start playing life coach?
And while you can never replace the dopamine-fueled buzz of "new relationship energy," you might discover an equally delightful (and far more intimate) way to bond with your tried-and-true boo. Hint: It may involve doing things that the two of you have never tried before.
/Based On Materials From TheAstroTwins