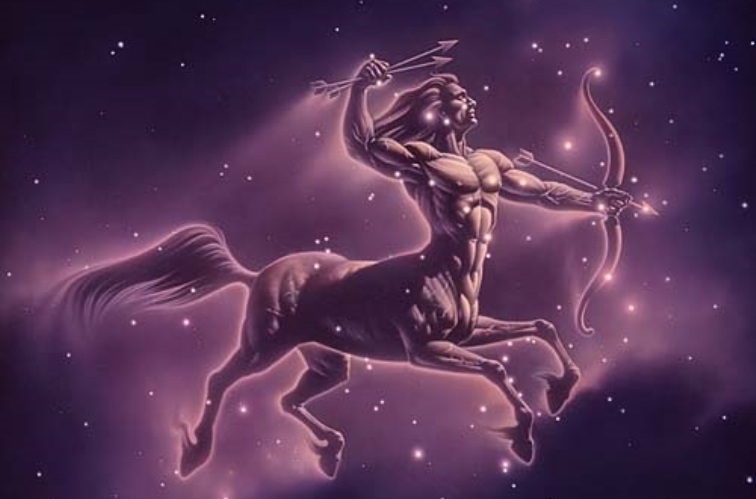 You have Jupiter, your ruler, in a private, background area of your chart this year (until November), dear Sagittarius, and this points to a more frequent craving for repose, reflection, and rest.
With Venus at the top of your chart these days, however, you're in an excellent position for others to see and appreciate what you do.
Venus harmonizes with Jupiter today and tomorrow, adding a beautiful element of faith and belief to the mix. Somehow, you're making all of this work.
Private, healing, and intimate activities can fare very well, and you may be drawing upon support from behind the scenes or your wisdom and intuition to advance your goals.
You're inclined to interact in healthy ways, and you're attracted to experiences that help reinforce your feelings of faith in a person, your talents, or a cause.
Others tend to put their trust in you today, and you are motivated to reinforce their favorable opinion of you.
A stand-off between the subconscious and rational parts of your mind indicates you need to keep your wits about you today. You are oddly susceptible to the agendas of others.
Nevertheless, overt distrust, paranoia or irrational fears of abandonment will prove counterproductive now.
Journal your thoughts instead of creating a fictional emotional melodrama with no basis in reality. An introspective exploration of your inner self is a much better use of your time.
As the Sun spends his last full day in your financial sector, he is keeping the solar spotlight on your financial situation and money matters for as long as possible.
The Sun knows that from tomorrow the money gods will shift all their attention and their resources onto income matters and rightfully so.
Yet in his final day, the Sun wants you to get real about money matters. If you have an authentic starting point, then it is just a case of doing what you can, with what you've got, from where you're at.
Today's Quote: "Happiness is found when you stop comparing yourself to other people."
Lucky Numbers: 6, 24, 27, 35, 37, 48
Daily Compatibility: Leo
Creativity: Good
Love: Excellent
Business: Excellent