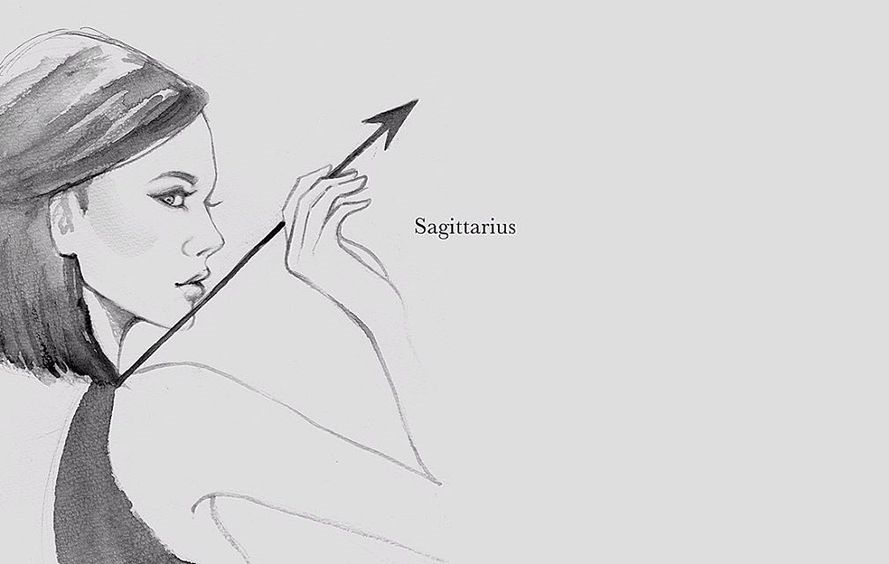 Planets in your solar second house are clashing with planets in your solar fifth house these days, dear Sagittarius, and today is no exception.
Your attention draws to limitations and ambitions regarding resources (including money) and this clashes with personal enjoyment, a romantic venture, or with filling your desires.
Another possibility is a sense that others are not treating you for what you're worth, or for what you deserve! Balanced attention to practical matters now brings rewards later.
Today, especially watch for impulsive spending as the inner gambler is alive and well today, but foresight may be a little lacking right now. The potential pitfall of the day is hastiness.
Competitive or frustrated feelings can challenge you to make meaningful changes and improvements, however.
Maintaining your optimism is not an easy task today because there is a lot weighing on your mind. You are caught in a conflict between playfully pursuing pleasure and responsibly fulfilling promises.
Although escaping from your commitments may be tempting, you know you won't be able to enjoy yourself if you are letting others down.
Thankfully, you could end up smiling anyhow as you channel your excess energy into your chores. Maturity comes with experience, not with age.
By this time next weekend Venus will be in your work sector, opening the doors to something that is set to take on epic proportions.
This last weekend with no planetary activity in either of your professional houses was always going to be an important one for keeping your work hat off.
While you might only recognise the importance in hindsight, stars that know what's coming are working to your advantage. An alignment of playful and adventurous forces is helping you to embrace the weekend spirit.
Lucky Numbers: 8, 19, 24, 32, 38, 49
Daily Compatibility: Aquarius
Creativity: Fair
Love: Fair
Business: Fair