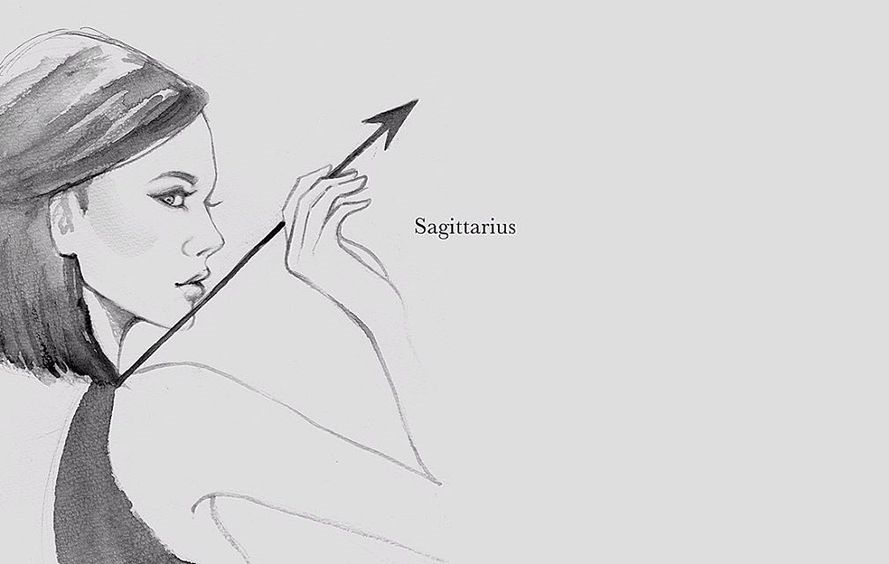 Venus enters your solar sixth house today, dear Sagittarius, where it will transit until April 24th.
This can be a time for making beneficial connections whether through the pursuit of your work and health goals or because of this stronger interest in these things.
The weeks ahead favor personal enjoyment of projects, organizing, list making, watching your nutrition, and similar activities. You may very well enjoy your daily routine more thoroughly now.
You might be involved in teamwork or work that requires specialized people skills during this cycle. A personal touch can help to improve your work or services.
The Full Moon today can bring people to you, or it can stir up a lot of activity in your social life. There can be the illumination of a friendship or romantic matter, or your feelings can become hard to ignore now.
This can be a time of invites or a sudden demand for your help, support, or company. The theme is recognizing your need for others.
You're fearless when it comes to expressing your heart today because you know it's the only way to establish a deep connection.
You're prepared to put your feelings on the line while the objective Libra Full Moon highlights your 11th House of Community.
Cultivating meaningful relationships is an admirable goal, but you must honor other people's boundaries before they respond in kind.
As much as the timing might appear to be all wrong, spending her first full day in your work sector over the weekend and especially over Easter, gives Venus a chance to get your attention.
Had she returned during the working week her return would have been lost within all the noise, but she is able to speak to your heart today in a way that you're likely to listen.
This comes just as Mars and Saturn align with a plot to smash some glass ceilings, especially those in your own mind.
The Dalai Lama said, "Mutual respect is the foundation of genuine harmony."
Lucky Numbers: 9, 15, 26, 38, 45, 47
Daily Compatibility: Libra
Creativity: Good
Love: Good
Business: Fair