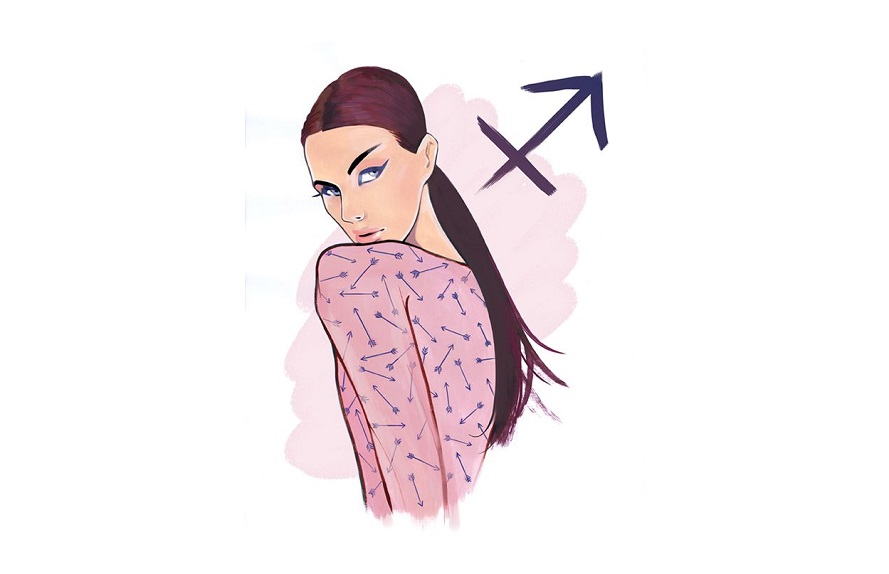 With the Moon's move into your privacy sector today, dear Sagittarius, you may feel as if the cosmos want you to keep a low profile.
Listen to any instincts you may have to take it easy, as this is a natural period in the lunar cycle for you to slow down and catch your breath. Moon-house transits last just over two days.
Even so, there is fine energy with you for doing some sorting, particularly on practical levels. You may be taking care of loose ends on a financial or business matter.
Aim to keep challenging or demanding people and situations at bay so that you can do some catch-up work or have a bit of a break.
You may need to withdraw a little from the mainstream in order to recenter yourself. Rather than becoming lost in a sea of emotions, you can connect with your feelings and stay very much anchored in the present thanks to a Moon-Saturn connection.
You're not inclined to play around or to see what you want to see today. In fact, you'd much rather be proactive, dealing with problems before they get a chance to grow.
It is so easy to get caught up in fantasy because anything you dream easily outmatches reality. What you think you see and what is actually there are two different things today.
Projection is based on your desire to be delivered by something outside of you. Have respect for the power of mystery, but stay centered in the practical aspects of life.
Disappointment is a fact when reality and dreams are out of touch with truth. Fortunately, you can see through the veil while still living in the three-dimensional world if you keep your third eye open.
The Moon's monthly visits to a nostalgic and reflective part of your chart are always a valuable chance to spend time navel gazing, with intuitive and imaginative lunar vibes fuelling your imagination and your sixth sense.
Since Jupiter's return last October, these monthly visits have also allowed you to map the progress of the wind down of a 12 year Jupiter cycle of expansion. All your senses will be telling you this phase is coming to an end, with major new doors ahead.
Today's Quote: "Mediocrity will always try to drag excellence down to its level. Don't trade your superiority for their inferiority."
Lucky Numbers: 2, 5, 13, 30, 35, 46
Daily Compatibility: Libra
Creativity: Good
Love: Good
Business: Good