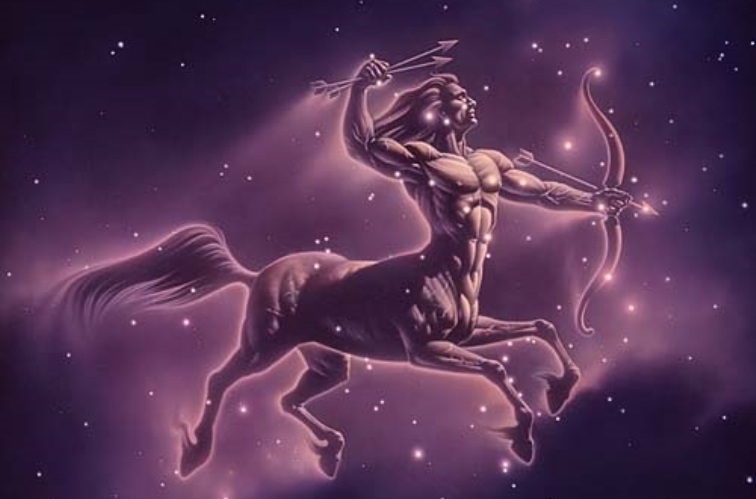 While an upcoming Lunar Eclipse seems to be speeding things up, Mercury turns retrograde today, dear Sagittarius, slowing some things right down.
Delayed travel or issues with communication and transportation systems in your life can wreak some havoc during this cycle that lasts until August 19th, although delays now can lead to creative detours and new approaches that are alternative, but work just fine – possibly even better!
In the coming weeks, look for answers in past projects and places that worked for you. In a recent rush, you may have missed some vital details, and now it's time to reconsider. Today, new beginnings or significant changes and decisions would be unwise.
Leave assessments open-ended and avoid conclusions. The cycle can be a time to catch your breath and to learn more about what you want and need as it occurs at the same time as Mars' retrograde.
Later today, watch for impatience in the face of slowdowns. It can be all too easy to get worked up over minor issues, and others may be argumentative or otherwise disagreeable as well.
Consider that you may be chasing a desire that isn't true, and that feeling torn between playing things safe and going out on a limb can be disguising your genuine needs.
Retrain your mind into recognizing your subjective reality. Your self-worth and values on the secular plane are a big deal, but they may speak a different language than your present metaphysical understandings.
Just as one exercises the physical body, your higher mind and spiritual musculature must be cultivated and nurtured daily. Truth must be crystallized via your experiences, not beliefs.
Revisit your faith, rewrite your vows, and reassess your recognition of the oneness in everyday life.
There are two special alignments in place today, that ridiculously are becoming so commonplace that there is a danger of becoming blase.
One is between Venus on the career front and Pluto on the income front and the other is between forces on the job and career fronts.
Forces across the income, work and career fronts are moving into and out of alignment with such regularity at the moment that this is becoming the norm. Yet this is anything but the norm, with a need to appreciate the options this gives you.
Today's Quote: "Smiling is the best way to face any problem, to crush every fear and to hide every pain."
Lucky Numbers: 6, 18, 22, 26, 39, 47
Daily Compatibility: Leo
Creativity: Good
Love: Fair
Business: Fair