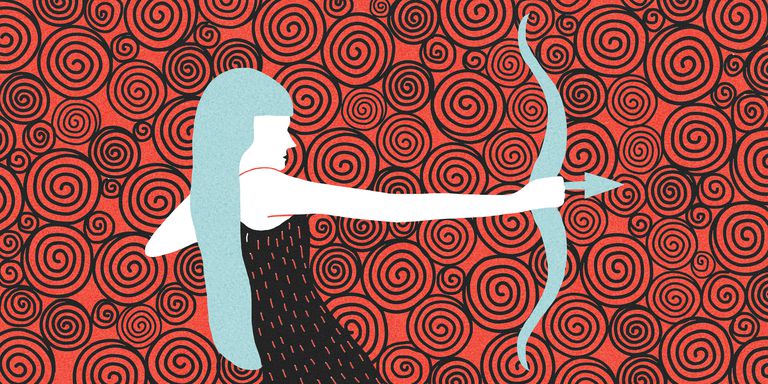 Saturn begins its yearly retrograde period today and will remain retrograde until September 6th, dear Sagittarius.
This cycle is healthy for reviewing your commitments and responsibilities, mainly related to your finances, business, security, self-worth, natural talents, resources, and comfort levels — areas of life that come under the rule of the second house where Saturn is transiting.
There may be delays related to some of these things or a temporary pulling back from specific projects until you come to new conclusions. These shouldn't be rushed as your perspective shifts this week.
During the shift itself, responsibilities feel heavier than usual. You might need to review and examine your attitudes, needs, and budgets.
Right now, slow down and get things right before moving forward. Simplifying, editing, and organizing activities fare very well now, while brand new beginnings related to these areas of life should probably wait as they may cause undue stress.
In a general sense and particularly related to money matters, it's a better period for review and reflection than innovation. Also today, a Venus-Pluto trine encourages you to make changes and to grow with and through them.
Others find you convincing, prestigious, or trustworthy. You have a real sense of what works in the long term, and this benefits you both financially and personally.
Sometimes you're aware that your confidence ruffles people's feathers. They might believe that you are so certain of your beliefs that your life path just continues to pave itself.
However, your experience can be quite different because you realize the depth of your skepticism and the complexity of your perplexity.
Instead of brushing others aside because they don't understand your quandary, take time to tell them your story, including the darker parts that you tend to leave out.
The Moon and Venus align every four weeks, but only once this year will they align in your work sector and as they do today the timing couldn't be better.
Not only are there some major developments unfolding on the income front, with the Sun just two days away from your work sector this is a chance to listen to your heart and your instincts.
There will be time enough for reality checks and the 'when, where and how' later.
A Scottish proverb claims, "Open confession is good for the soul."
Creativity: Good
Love: Good
Business: Excellent
Lucky Numbers: 1, 33, 40, 44, 45, 48
Daily Compatibility: Leo