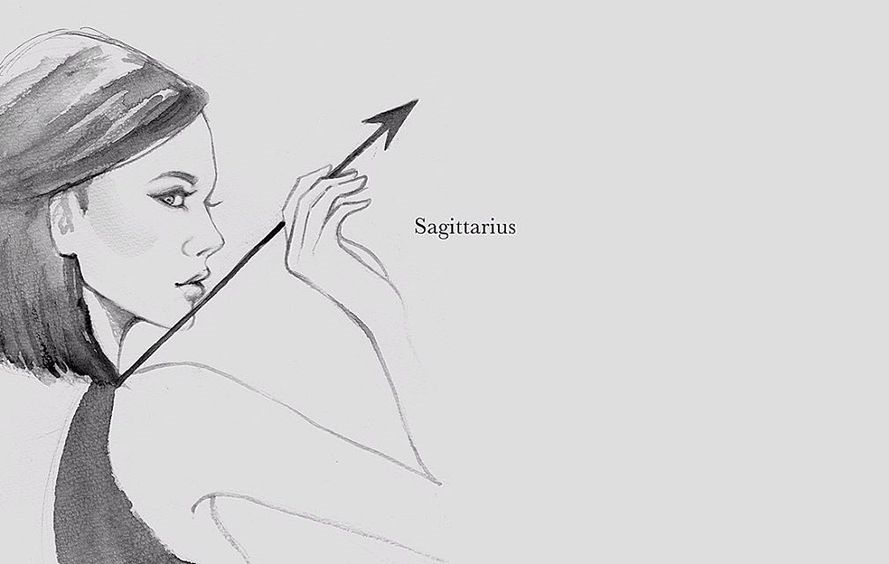 A Venus-Saturn influence this morning can find you holding back from enjoying yourself, dear Sagittarius. Whether this is due to the unresponsiveness of others around you or lack of resources, something's coming up short, and you need to slow down.
As the day advances, though, the Sun forms a lovely aspect with your ruler, Jupiter, and you're in excellent shape for turning things around. While it remains an important time for centering yourself, you're feeling much more confident about things.
It's a robust time for tapping into your intuition. Radiating an expectation of success with people you love does wonders for you now. Relaxing, recreational activities can appeal and can even be a little therapeutic now. Introspection does some wonderful good for you.
You want to show your concern for others who are encountering difficult times, but it's nearly impossible to ignore the wonderful opportunities in front of you.
Although the good news in your life may not be apparent to everyone else, you can see positive potential everywhere you look.
Naturally, your pursuit of success is healthy, but don't use that as an excuse to avoid an unpleasant truth that needs your immediate attention.
Apart from an intuitive sense of job confidence and anticipation or a sense that there are busy times ahead, you have nothing concrete to go on.
The danger this poses is not believing what your gut is telling you and therefore not taking advantage of a real chance you have not to make home and all things fun, playful, romantic and creative a priority.
The reality is life is going to be much busier over the coming months, with the more you can work now to create the right balance between work and play the better.
Carl Jung wrote, "One does not become enlightened by imagining figures of light, but by making the darkness conscious."
Lucky Numbers: 15, 16, 22, 26, 43, 44
Daily Compatibility: Aquarius
Creativity: Excellent
Love: Good
Business: Good