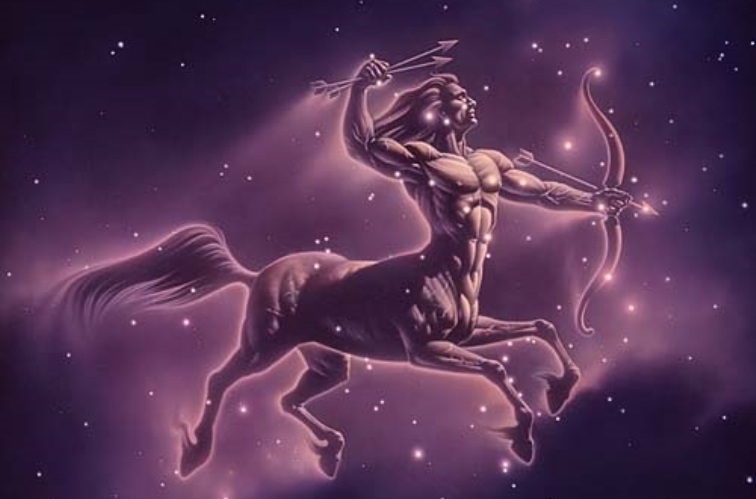 Today's New Moon pushes you to take charge of your daily routines so that you can better manage your life, dear Sagittarius.
This, by extension, puts out the right message to others and improves your relationships. Job offers may arise in the coming weeks, or you could have new priorities and tasks to manage.
It's equally and perhaps even more possible that inner stirrings prompt a new approach to work and health or the desire for something new from your routines.
If you've been holding on too tightly to a stressful work situation, then the matter may come to a head now.
This particular New Moon comes at a changeful time when both Uranus and Mars are entering new signs and challenging one another via a square aspect, adding to the already impulsive energy of the New Moon.
This can feel exciting and tense all at once! While inventiveness is a positive side to this energy, watch for rashness. Improvements or other opportunities at or through work can come out of the blue, boosting your confidence.
The temptation to break out of monotony or other lifeless aspects of a job is intense. Your working life can bring startling surprises, and you'll need a little time to adjust to the changes in routine.
The satisfaction of mastering the little tasks you perform every day transforms routine activities into life-affirming revelations.
You still may look forward to the big events on the horizon, but a sense of urgency keeps you focused on the tasks right in front of you.
The grounded Taurus New Moon settles into your 6th House of Health and Work, reminding you to take care of business before embarking on your next flight of fancy.
To have the Moon still in your work sector after yesterday's New Moon proves to be an extraordinary advantage.
For this will ensure you have your finger on the pulse and ear to the ground as Uranus returns here for the first time in eight decades.
With Mars in his final hours in your income sector, Uranus' return is a game changer that will have implications on the job and income fronts for months and years to come. This is the start of an exciting new journey.
Journalist Chris Anderson wrote, "Nail the basics first, detail the details later."
Lucky Numbers: 1, 8, 22, 33, 37, 48
Daily Compatibility: Libra
Creativity: Good
Love: Good
Business: Fair