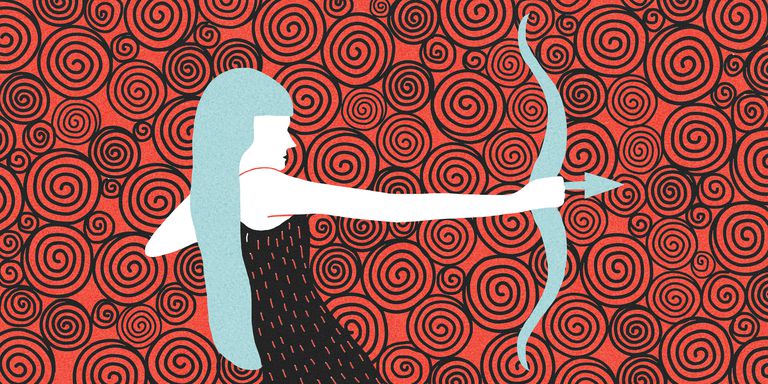 A couple of easy aspects today can boost your relationships and sense of enjoyment, dear Sagittarius, although a Mercury-Jupiter opposition suggests some back and forth or vacillation.
Today is excellent for recognizing your vulnerabilities and working with them positively. It can be a time of creative change and inspiration.
Shared activities with people you care about can be especially healing and might help take a relationship to a new level. Also today, there can be a lot of focus on work, health, or routine matters, but decisions about these things don't come particularly easily.
You might find that letting go of the pressure to come to a conclusion or decision improves everything, even your practical affairs, which can benefit from added imagination and intuition.
Details may not be clear or precise, but the bigger picture can inspire you. While a tendency to jump to conclusions should be tamed today, this can be an exciting time for new ideas.
You are a person on a mission today and will not stop until you deliver your message. Although there are many approaches to fix a stressful situation at work, your analysis is clear and you believe sharing the facts as you see them will be convincing to others, too.
The danger of your current single-mindedness is that people may react negatively to your self-righteousness, even if your conclusion is correct.
Rather than presenting your solution as the only one, share yours as a viable possibility and let the ensuing dialogue unfold.
When the Sun returned to your relationship sector two days ago it was to find that for the first time in four years Saturn wasn't in opposition.
It was also to find that with Venus having left just the day before, you had a clear and confident sense of what you want from your relationships.
Whether single, in a relationship or between relationships, the Sun now makes this a new starting point. Yet things take an even more positive step today, as support from Mars in your communication sector locks into place.
Mother Teresa said, "If we really want to love we must learn how to forgive."
Lucky Numbers: 6, 15, 17, 18, 28, 35
Daily Compatibility: Leo
Creativity: Good
Love: Good
Business: Fair