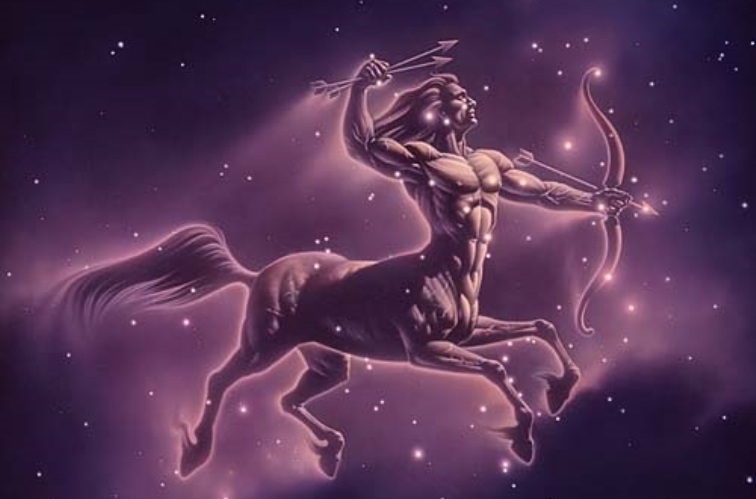 Energies with you today are somewhat complicated and intense, dear Sagittarius.
If you've been avoiding a matter, trying to sweep it under the carpet, it's likely to surface anyhow, perhaps in disruptive ways.
This is nothing you can't handle, and in fact, it's precisely what you need to manage so that you can move on.
You can feel pressured or driven to deal with finances or possessions, and if you use this energy well, you can accomplish a great deal.
However, you can just as easily go overboard with a Mars-Pluto alignment pending, so look for cues that suggest you're taking something too seriously now.
You're not particularly appreciative of anyone who pops your bubble of happiness today.
However, you may owe more gratitude to this messenger of truth than you realize. People tend to feed your optimism with their confidence, which can backfire if practical reality doesn't support all your positive thinking.
It's better to discern an unpleasant truth while you can still do something about it than to go on believing that a fantasy is real.
Whether single, in a relationship or between relationships and regardless of what the past has or hasn't delivered, there is a new sense of excitement and anticipation in the air as Venus spends her first full day in your relationship sector.
Venus, planet of love and guardian of your relationships might return every year, but this year she has returned before there is any need for reality checks and to find that the challenges of the past are gone.
Author Gregory David Roberts wrote, "Give me an honest frown over a false smile, any day."
Creativity: Good
Love: Fair
Business: Good
Lucky Numbers: 14, 16, 24, 27, 40, 44
Daily Compatibility: Aries