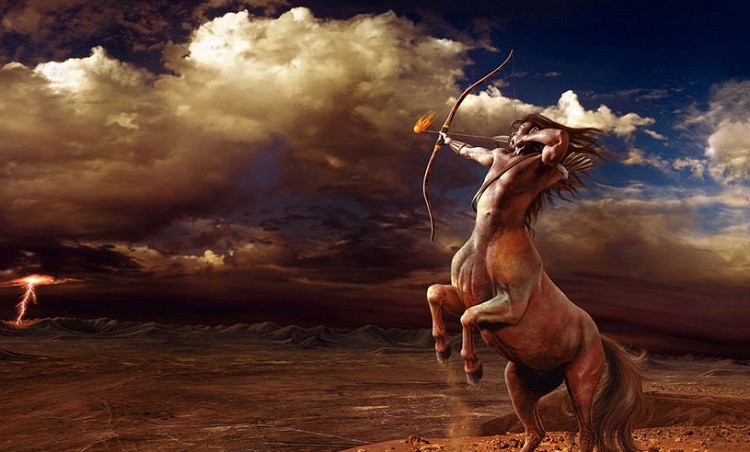 You can feel pleasantly dedicated to your loved ones or home life right now, dear Sagittarius, and meaningful conversations or deep thinking and insights can occur now related to home, family, and your past.
Resolving conflicts or solving problems can figure strongly and you benefit from a holistic approach rather than a focus on details and technicalities. Conclusions can be satisfying this way. In fact, stress can decrease as your view of a situation widens.
You stand to learn much through open and humble communications right now. This is an excellent time for a new beginning or a refreshing moment with family or in your private life.
Typically tricky matters may be easier to confront with Mercury, Venus, and Chiron aligning at the bottom of your solar chart.
Feelings that you don't always find it easy to access tend to emerge organically now as you are psychically open.
While the need to belong and feel nurtured can be a soft spot right now, identifying and facing this helps move you to possible solutions. For some of you, love can be found very close to home, or a relationship can feel very homey and comfortable now.
Compelling dreams stream forth from a very private place deep within your soul today, stirring unrealistic desires to make them come true. But your current visions are not of this world and are impossible to fulfill, leaving you with a sense of dissatisfaction.
However, there is something magical about the quest you are about to undertake through your investigation of these fantasies. They are a catalyst and don't need to be expressed in the material world to influence your life in a positive manner.
While it's not until later this month that life will become a lot busier, it is now that you're able to make both work/life balance and a balance between work and play a priority.
With Mercury and Venus both returning to a fun, playful, romantic and creatively charged part of your chart over the next few days, before they even return choose to make this a priority. If you only knew how busy life was going to get you'd know how important this is.
Photojournalist Dan Eldon wrote, "The journey is the destination."
Creativity: Good
Love: Excellent
Business: Good
Lucky Numbers: 9, 11, 15, 27, 31, 46
Daily Compatibility: Aries