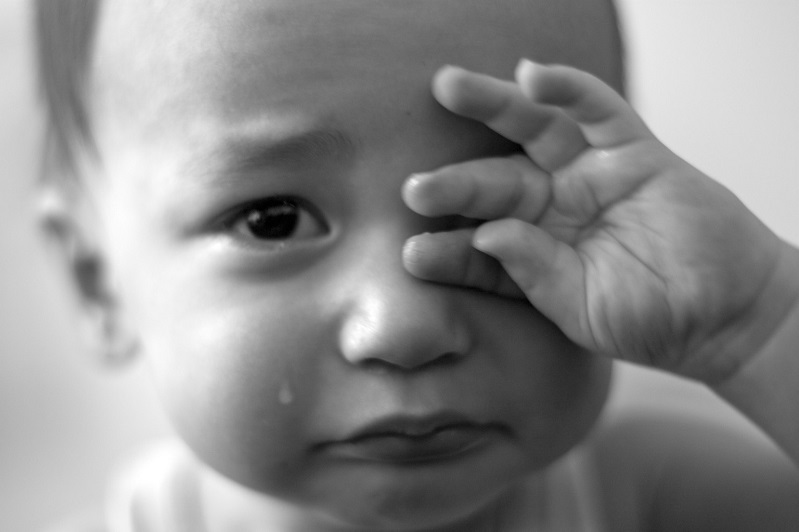 CANCER
Lately it seems like everywhere you look there's another promise shattering at your feet and you can't even think about cleaning it up yet because that makes it official. That makes it irreparable. You want to hang onto the person you were when these pacts were made, when you still believed that the people you loved were incapable of hurting you. I know it's difficult to accept that the summer night buzzing with cicadas in your chest is going to fade to autumn, and then to winter. But sometimes you need to let things die in order to try again, and that doesn't mean you're giving up. It means that you're choosing yourself over the shards at your feet.
LEO
It's terrible that no matter the length of time that you manage to hold onto something beautiful, it always takes twice that amount of time to forget about it. It's been weeks since your heart was ripped from your chest and you're still dreaming nightly about icicles and dark movie theaters and other things that can't stay. I know that this is something you've heard before and have refused to believe, but you deserve people that don't leave. You deserve people that know what to do with everything that you give them. You deserve more than what you think you do.
VIRGO
You're starting to wonder if you really made the right decision, all of those months ago. Forgetting the love that you buried under an unmarked gravestone has been more difficult than you thought it would be, even with your cement-infused heart. How long has it been since you've washed your mirror? You should know better than anybody that trying to evaluate yourself under a sheen of dirt is next to impossible. It's okay to go back through the photo albums just like it's okay to discard anything that makes you feel as though you're trying to run through quicksand. Choose for yourself.
LIBRA
There's a big part of you that wants to climb atop the nearest mountain and scream until your voice gives out. Scream until your efforts make a difference. Scream until your family decides to let you make your own choices. Scream until the world notices you. Scream until something, anything, works out. I don't blame you for feeling angry or upset, or as though you've been shorted happiness that you deserved to get back. Things haven't been working out but you need to remember that it isn't your fault. It isn't always your fault. Don't bottle up your frustrations.
SCORPIO
You've brushed so much under the rug that it's become noticeable. There's now a lump to avoid in the center of your floor and the only thing left to do is confront it. But it's been so long since you've let yourself ruminate on the cobwebs in your memory that you're scared to acknowledge the spiders that made them. There's no telling what's waiting for you, and putting it off is so much easier, I know. You're so much stronger than you think you are, though. You survived the mess its first time around and you'll survive it throughout its victory lap. The house will feel so much safer once you get this done.
SAGITTARIUS
The best and worst days of your life tangle up so often that you're beginning to wonder if they're secret lovers. It seems like you can only ever be rewarded after something is taken away, like your happiness is a set of scales that somebody with a bad sense of humor is in charge of regulating. The fact that you manage to prosper despite these odds is a reason to be proud of yourself each and every day. I know that you don't hear this too often, but I mean it when I say that you're doing incredibly well despite the moonless nights you've had to endure. Don't be afraid to let joy run rampant in your life. She's kind.
CAPRICORN
The future feels like an avalanche that's barreling towards you without any sign of slowing down and lately laying down in front of it has been looking like a better and better option. I know that it's discouraging to see people younger than you are putting their life together without an instruction manual, but it's okay to not know how everything is supposed to connect yet. You have so much time to determine who you want to be, and where you want to be it. Anybody that pushes you to think faster isn't worth the effort to think about them. Stand tall when the storm hits, you'll be surprised by how much you can handle.
AQUARIUS
It's difficult to mask your impatience when it comes to personal reinvention. You've been waiting for so long to feel this free and susceptible to the world, you want your skin to pick up its pace: shed and regrow into something that feels more like a home and less like a body. You're forgetting that everything meaningful takes time to reach its zenith. You know, you deserve something that doesn't bite back when you try to feed it. And this time the universe is actually attempting to give you that. Good things are here, embrace them.
PISCES
You've been feeling more grateful than ever for the experiences you've had and the people that you've met, and I'm so happy that you've been feeling that type of light. Too often you've found yourself in situations not worth remembering and with people not worth your friendship, but not now. It's okay to let your guard down, to bask in the rays of what you've sown. It's improbable to believe that you will never again feel the wound of sadness, but it's okay to live as though you won't. You're allowed to be happy about what you have.
ARIES
You've never felt this free before. It's almost as if the past few years were all just leading up to this current era of your life. With all of this change I know that it can be difficult to decide what you should keep in your life versus what you should discard, but you have to trust yourself and your instincts. It may be easy to prioritize the happiness of those around you but prioritizing yourself should always come first. If something is causing you great stress, you're allowed to get rid of it. You're allowed to do what's best for you.
TAURUS
Lately the past has been digging into you like a shovel to the earth and you're tired of waking up with new reasons to remember what you've been trying to forget. The good news is that these incoming negative thoughts are no longer a cruel surprise. The bad news is that these incoming negative thoughts are no longer a cruel surprise. Sure, the distance between you and the last person you gave a piece of yourself to might be endlessly fluctuating and uncertain in its boundaries, but that doesn't mean its grip is powerful enough to stop someone like you from thriving. Go on a road trip. Control your own space. Tell yourself that it's okay to let go of what's already let go of you.
GEMINI
You've been finding yourself on your own a lot more than usual and this isn't something you've been coping with in the healthiest of ways. It doesn't seem fair that you always have to wonder about your expiration date, about how long it'll take for people to deem you rotten and toss you in the trash. I don't want to lie and say that this will definitely be the last time that you lose someone you believed to be permanent, because it most likely won't be. But I can assure you, the people that are capable of meshing with your vibrant personality will know how to stick around. You don't have to worry about being alone forever. /by Caitlin Conlon