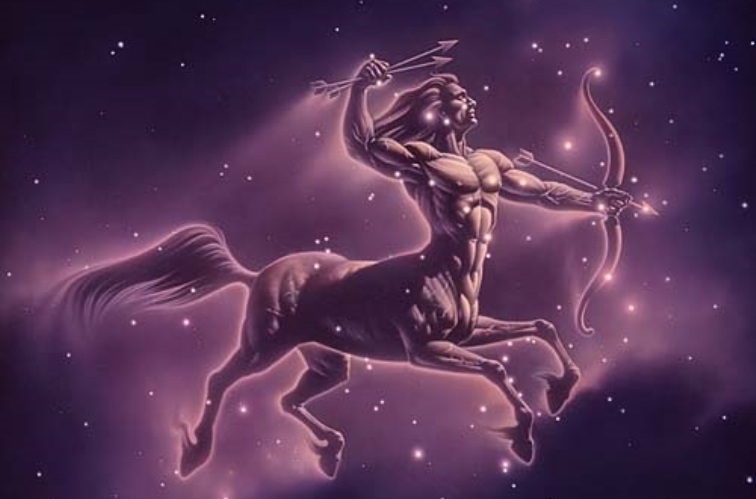 The Sun is stimulating your ambitions this month, dear Sagittarius, and you're especially aware of your obligations, work, and performance.
Today, however, the Sun clashes with Venus, and with Venus in a sociable area of your solar chart, you can feel divided.
This feeling can put you in a state of indecision, which is especially comfortable for a Sagittarius! Alternatively, you may decide to give whatever you're doing at the moment special attention and compartmentalize, which could save your good humor.
The Moon agrees with the Sun, as it spends the day in your work and health sector, encouraging you to take care of business.
Staying true to the spirit of adventure, you always keep your options open. However, you are not the most practical person in the room.
Nevertheless, your willingness to take a risk is one of your most reliable traits. It terrifies you to be boxed in because you're afraid of losing an opportunity.
But your wanderlust can make you miss out on the fun at home. Find the middle path and commit to that which you know gives results.
In the Sun's early weeks in your career sector, the Moon's monthly visit to your work sector brings a chance to reflect and even to pull back.
Whether professionally, on the job front or the 101 things that keep you busy in your day to day life, the Moon is giving you an additional layer of insight that you don't usually have access to. Now, whether you take the time to pay attention is up to you.
Today's Quote: "Sometimes we expect more from others because we'd be willing to do that much for them."
Lucky Numbers: 8, 10, 15, 23, 35, 36
Daily Compatibility: Libra
Creativity: Fair
Love: Good
Business: Good