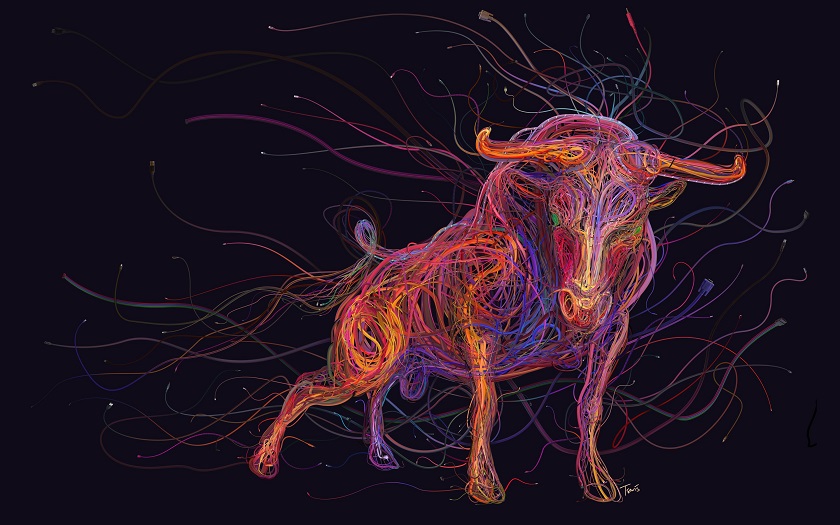 The Moon spends another day in your opposite sign, dear Taurus, and your emotional focus continues to be on others or a new perspective of your life.
As the day advances, a Mercury-Mars square becomes more precise, and with Mercury retrograde, there can be some real tensions or missteps.
You might want to avoid quick decisions and drawing hasty conclusions right now. Objectivity can be difficult to achieve today – information is missing or incorrect, for example.
Or, impatience clouds our ability to see the best course of action. Watch for being too adamant about your beliefs or for pushing an idea that others may not be ready for.
Interactions with others can be a little edgy and differences of opinion can seem more glaring, hard to overlook, and problematic than they would be on another day.
Your personal cheerleading squad plays a critical role in the progress you make today.
You may experience bouts of doubt when you stop to reevaluate your current position and to estimate how far there still is to go.
Unfortunately, your destination appears farther away than expected. Thankfully, a supportive friend or a group of coworkers comes to the rescue with words of encouragement when you need it most.
While Venus will only spend 25 days in Taurus, these are some of the most important days of the year for you.
Not only has Venus had a three week jump on the Sun and therefore on your birthday month and new solar year by returning last weekend, as the first planet here she is creating footprints for the other planets to follow.
One of those planets is Uranus, who returns to Taurus next month for the first time since 1942. Never has it been so important to follow your heart.
Journalist Jonathan Alter wrote, "Logic can convince but only emotion can motivate."
Lucky Numbers: 2, 22, 29, 31, 38, 48
Daily Compatibility: Cancer
Creativity: Good
Love: Fair
Business: Fair