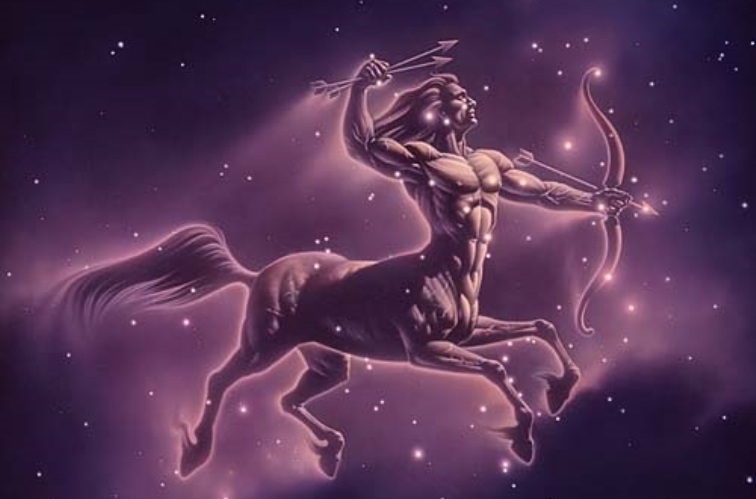 Neptune turns retrograde today, dear Sagittarius, and will remain retrograde until November 24th.
The shift itself can be a little disorienting, but the cycle, lasting five months, is excellent for gaining perspective. If you feel a lack of direction today, focusing on small jobs that need your attention can help your mood.
Family or housing matters can be a little up in the air for now, but pulling back from some projects or dreams on a domestic level can be strategic.
In the coming months, you'll be able to see which of your goals and plans, mainly related to family and home life, are doable, need refinements, or are better off left behind you.
Give yourself extra time to think, imagine, and reflect – when Neptune is a strong influence as it is today, it often reminds us of the need to pay more attention to our spiritual or imaginative side.
Today, you are given to dreaming about ideal living conditions or intimate relationships. Wasting time at work is not acceptable today.
Everything you do needs to be a part of your overall plan or, if possible, you'll figure out a way to eliminate it.
The good news is you can shine in the performance of your job or make extraordinary progress on a project. The bad news is you might miss out on a fun experience with your coworkers or friends.
Thankfully, you won't spend much energy at all entertaining your fear of missing out now. Instead, you will earn the right to feel proud of your accomplishments by the end of the day.
As he turns retrograde in your home and family sector today, Neptune is watching with interest as the divide starts to take shape in the heavens.
One side you have Venus, in her first full week in an adventurous part of your chart gaining some serious support. Yet the Moon's return to your career sector is highlighting the fact that something is brewing across the income, work and career fronts.
Neptune is uniquely placed to help you recapture the kind of work/life balance that allows you to have it all.
Today's Quote: "Don't let a bad day make you feel like you have a bad life."
Lucky Numbers: 10, 11, 21, 25, 39, 48
Daily Compatibility: Leo
Creativity: Good
Love: Good
Business: Fair