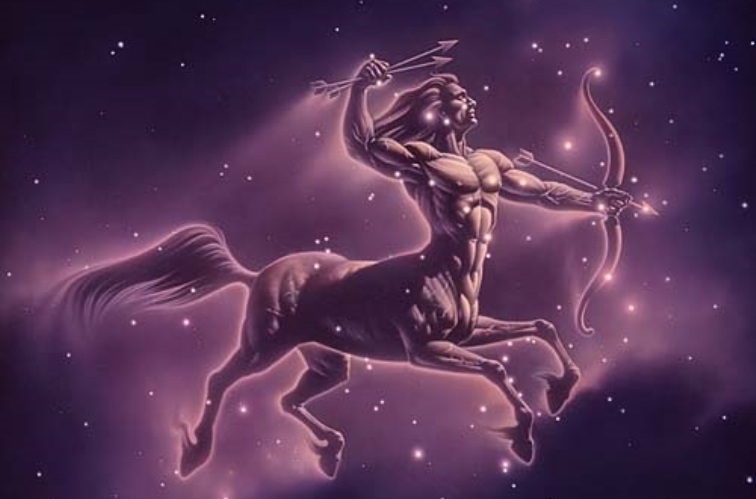 While a Full Moon ups the emotional heat of the day, dear Sagittarius, this morning holds some very practical and beneficial energy for straightening things out.
Tap into the rewards of a Sun-Saturn trine occurring now by channeling some of your energy into organizing an area of your life that can use some tidying.
Sorting activities fare best. Moderate financial and business moves are generally favored. The Full Moon later today can serve to illuminate a work, health, or personal matter for you.
What comes to light, or the strong intuition you feel now, can stimulate you to approach your life more positively.
Temporarily, you could feel a bit lost in a sea of emotions. The boundaries between your feelings and the outside world are blurred, and you could be overwhelmed by others' emotions or elements of the past that haven't been put to rest. However, a plan of action is likely to emerge from this.
You are revisiting overlooked corners of your life and addressing uncomfortable issues you prefer to ignore.
The Scorpio Full Moon stirs deep waters in your 12th House of Secrets and Spirituality, activating your dreams and awakening your psychic powers.
However, you may also experience a sense of isolation or even betrayal. Look beyond the negativity into the farthest reaches of your soul to recognize what you desire most and what you need to let go of in order to attain it.
A new sense of power derives from reconnecting with the power of your intentions. Transformation starts within.
Sagittarius Horoscope When the Moon returns to a nostalgic and reflective part of your chart every four weeks, it is with an opportunity to spend a few days in life's slow lane.
Of course, few of us have the luxury of navel gazing the whole day away, but the Moon fuels your imagination and creates a sense of relaxation and nostalgia that makes it easier to spend time daydreaming.
As a Full Moon today's nostalgic and reflective lunar vibes are less obliging and are demanding that you take time out to smell the coffee.
Today's Quote: "Smiling is the best way to face any problem, to crush every fear and to hide every pain."
Lucky Numbers: 14, 27, 36, 41, 42, 44
Daily Compatibility: Leo
Creativity: Fair
Love: Good
Business: Excellent